Adding low-cost ethanol to the nation's gasoline supply improves energy security and saves the average American household more than $750 per year, according to a new study conducted by energy economists from the University of California-Berkeley and leading universities in Brazil and the Czech Republic.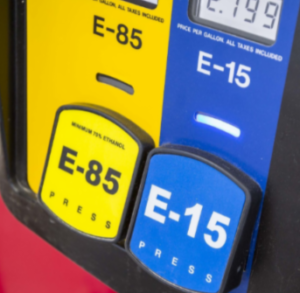 The analysis concluded that "adding ethanol to gasoline decreases the price paid by U.S. drivers at the pump. We estimate the average discount per gallon to be $0.77 between 2019 to 2022 and averaged across our models. …this would add up to total savings of $95.1 billion per year for U.S. consumers."
Spread across 124 million U.S. households, this equates to an average annual savings of $767 per household. Adding ethanol to gasoline reduces demand for petroleum, which in turn puts downward pressure on prices for crude oil and refined products. In addition, ethanol is typically priced below other octane boosters and gasoline blendstocks at wholesale terminals where fuels are blended. The combination of ethanol's lower cost and its ability to pressure oil prices by extending fuel supplies results in large savings for consumers. The authors of the new study attribute much of this benefit to the Renewable Fuel Standard.